Brianna Wiley
Licensed Clinical Social Worker Associate
info@goldstarwellness.com
Brianna Wiley is a Licensed Clinical Social Worker Associate. She received her B.A. from UNCG and Master of Social Work degree from the Joint Master of Social Work program from UNCG and NCAT. Brianna began her social work career providing group therapy to homeless veterans. Shortly after, she began her career with the Department of Veteran Affairs. Since, she has expanded to individual therapy with both children and adults.
In her practice, Brianna uses Cognitive Behavioral Therapy, Solution-Focused Therapy, Motivational Interviewing, and Psychoeducation to empower clients to actively participate in their treatment. Her goal is to create a space that allows clients to be their version of themselves. Brianna specializes in treatment of depression, anxiety, substance use disorders, and life stressors.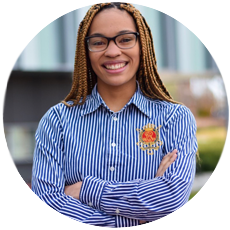 Brianna Wiley
Phone: 336-907-4054
Email: info@goldstarwellness.com
Mission
GoldStar Counseling & Wellness Center's mission is to empower individuals to live happier, satisfied, and purpose driven lives by providing them with pathways for progress through our personalized and caring counseling services.
Core Values
Professionalism, Confidentiality, and Integrity
Vision
GoldStar Counseling & Wellness Center's aims to be the preeminent behavioral health provider in the Greater Greensboro Area, by eliminating stigmas associated with mental health and addiction treatment and providing a standard of excellence for all individuals served.